I recently spent 4-days on a remote island in Papua, Indonesia called Raja Ampat. I went there for the world renowned scuba diving (supposedly the number one spot in the world for scuba diving due to the biodiversity).
The catch is the price, but there are some moments while traveling on a budget that you simply need to blow the bank and splurge. When I will be in Papua, Indonesia again, near one of (if not, THE) best diving spots in the world? Who knows, and who knows how it will change due to human impact? Needeless to say after spending three nights on the Island and going on 5 dives I was nearly out of cash (and of course there was no ATM on this small remote island). I headed to the harbor to catch the daily 12 o'clock ferry back to the mainland only to find out it had left an hour early.

I was stuck with no money (besides the $15 I had saved for my ferry ticket back). So with no other choice I decided to make due and was preparing (mentally) for a night sleeping on the ground in the harbor.
A young moto-taxi driver came by the harbor later in the day and started chatting with me. After hearing my situation he insisted I come stay in his home with him and his wife and son. I gladly accepted.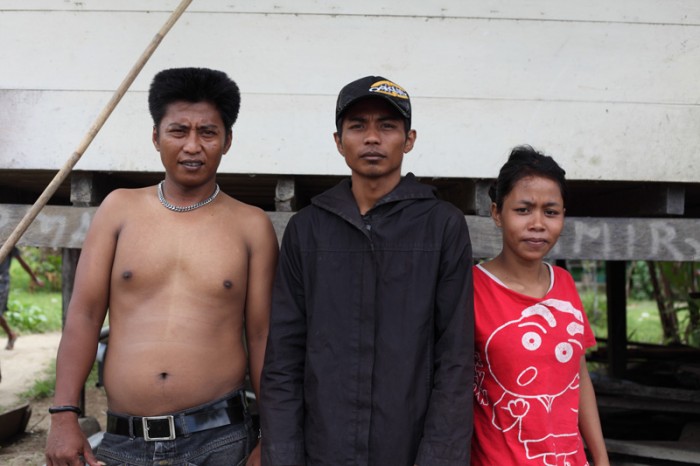 The following day before he took me back to the harbor to catch the ferry, I photographed him and his family. Upon returning to the mainland, Sorong, I got the photos developed and handed them off to a french man who was taking the ferry back to Raja Ampat. I also gave him the contact info for my Island host and sent an sms to my host letting him know a package was on its way to him.
Much appreciation and thanks for the generosity and hospitality of Irman and his wife. Here are their photos.