Most travelers who venture to Tomohon, Indonesia, are usually enticed by hiking its two active volcanoes or venturing to visit the infamous macabre meat market.
The market (Pasar Tomohon) sells everyday items such as clothes, household goods, fruits and veggies, not all that unusual. However once you begin wandering around you will quickly come across some quite unique "food" to suit the desires of even the most adventurous carnivores.

The locals say "The market sells anything that has four legs except chairs and tables". You can find for sale, all sorts of meat (some still alive and some already dead) from pythons to  dogs to bats, rats and more.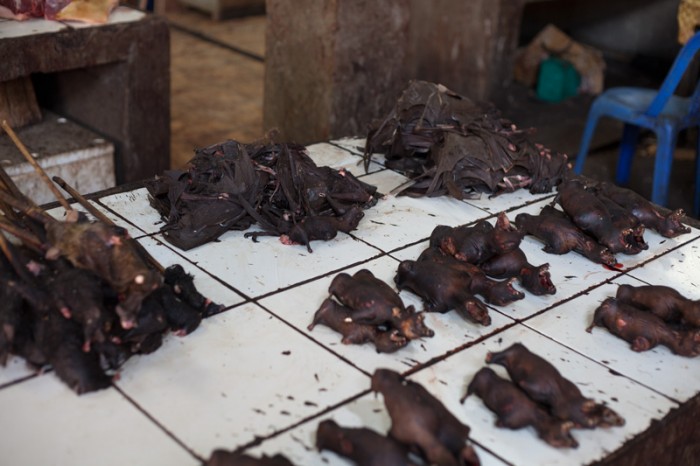 As eye catching and shocking a sight that is to see for a westerner, I was more interested in capturing the beautiful locals working at the market as well as a few other locals near by. Upon delivering the first batch of photos, there was quite a bit of demand from others to have their photos taken, so I did a second round the following day.
Here are their photos.